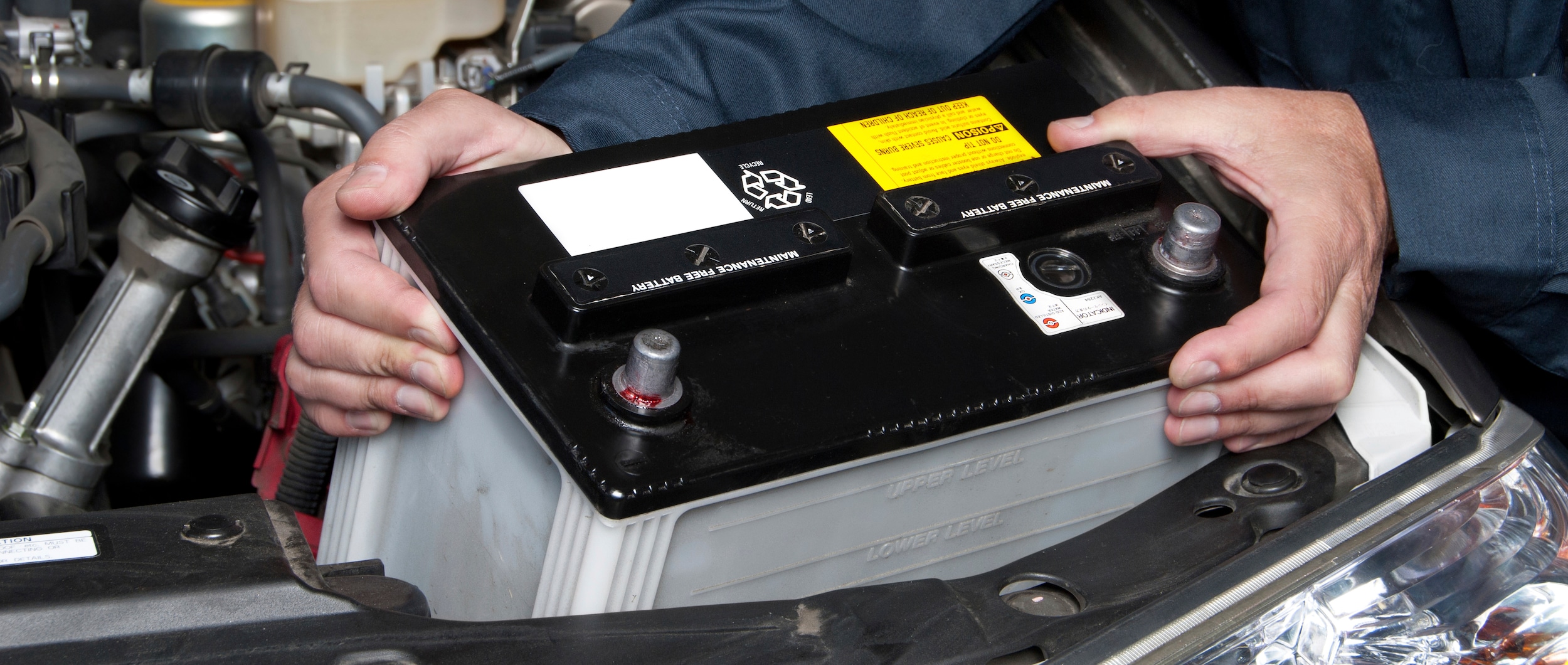 Battery Maintenance at Mercedes-Benz of Westwood

Your Mercedes-Benz car battery is responsible for starting the engine and running all-electric features, like audio, Bluetooth, navigation, and more. Practicing routine battery maintenance can improve your car's lifespan and performance. Here at Mercedes-Benz of Westwood, we offer a full range of battery maintenance options for our clients to choose from.

The Benefits of Routine Battery Maintenance

You can easily practice battery maintenance in between service appointments. If you have any lights or electronics in your Mercedes-Benz car or SUV that are not automatic, don't forget to turn them off when you exit your vehicle. Additionally, frequent, short trips can be hard on a battery, so limit those trips when you can. Your Mercedes-Benz car battery should last three to five years if you treat it correctly.
Pickup, Delivery, & Contact Free Battery Options
Perhaps you work from home and can't spare a few hours. Or, maybe you're a busy parent. Regardless, our team offers pickup, delivery, and contact-free battery service options. Give our Mercedes-Benz team a call to learn more and set up a time that works for you.
Commonly Asked Vehicle Battery Questions
What Type of battery does my car need?
Your Mercedes-Benz car or SUV needs a battery that is compliant with Mercedes-Benz guidelines. For example, if you have a newer model with advanced technology, you will need an absorbed glass-mat battery. The Mercedes-Benz of Westwood parts department team can help you find an ideal battery for your specific model.
How Long Does battery Replacement Take?
A battery replacement at Mercedes-Benz of Westwood takes 15 to 30 minutes.
When Does My Car Need a New Battery?
You can tell your car is ready for a new battery by bringing it to the Mercedes-Benz of Westwood Service Center. Our technicians can test your battery to see if it needs replacing.
How Much Does a New Battery Cost?
A new Mercedes-Benz battery costs between $100 and $300, depending on the exact model and year of your car.
Is Anything Else Included During My Battery Replacement?
We recycle the old battery for you, clean the area, and install the new battery.
Do You Offer Specials On Batteries?
The Mercedes-Benz Service Center offers specials on batteries. Be sure to check our battery specials page before your battery appointment, as our specials frequently change.
Are You Looking for Battery Maintenance?
Boston, Milton, Canton, Needham, & Foxborough, MA. clients can find battery maintenance right here at our service center. Contact a member of our service team to explain your specific needs today!